Affordable Horizontal Machining Center from China
The main shaft of the bedroom machining center is in a horizontal state, usually with a square table that can perform indexing and rotary motion, generally has 3-5 motion coordinates, and the common one is three linear motion coordinates plus one rotary motion coordinate. It enables the workpiece to complete the processing of the other four surfaces except the mounting surface and the top surface after one clamping. It is most suitable for processing box-type parts, and generally has an indexing workbench or a CNC conversion workbench. Each side of the workpiece can be processed, and multiple coordinate joint movements can also be used to process complex spatial surfaces. At the same time, it is equipped with a double exchange workbench, which can load and unload the workpiece on the workbench at the loading and unloading position, thereby greatly reducing the auxiliary time and improving the processing efficiency. It has high precision, high efficiency and excellent processing ability, and is suitable for various large box cylinders. body processing. Widely used in construction machinery, wind power, nuclear power, ships, automobiles, airplanes, locomotives, machine tools and other industries.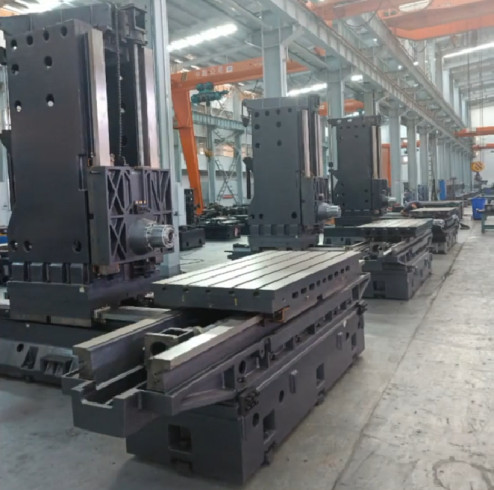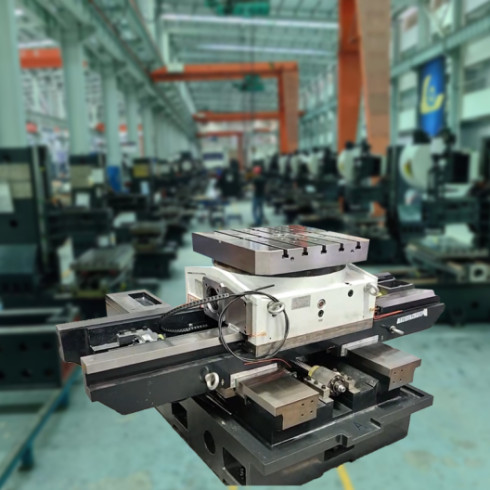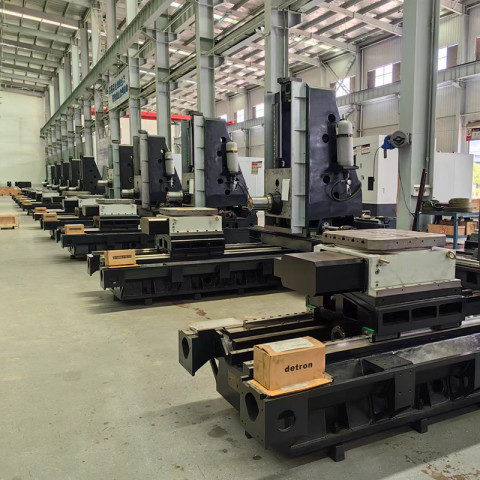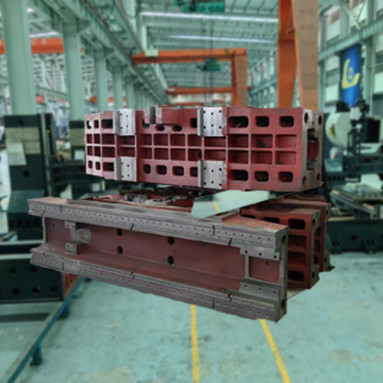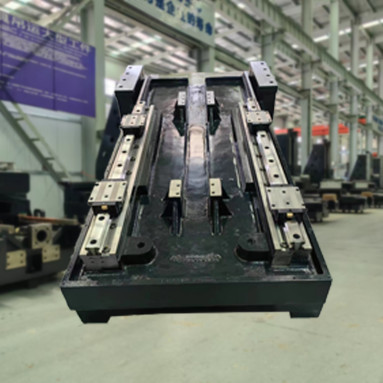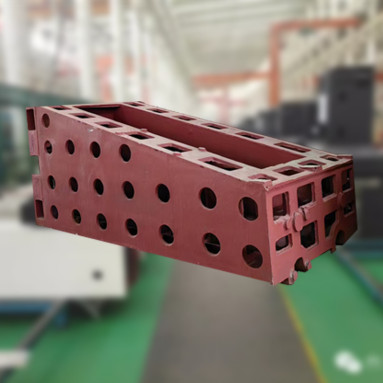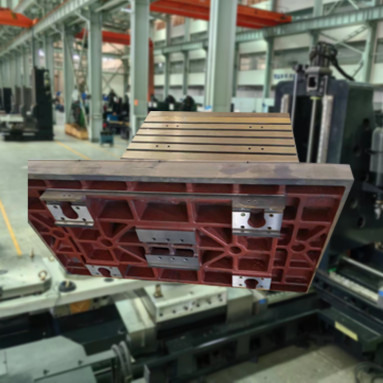 Qingdao Taizheng "Taishu Precision Machine" brand full series of horizontal machining center, horizontal boring and milling machining center five major parts are casted by Mihanna casting process, casting label: HT300 workbench base, machine bed, column, spindle box are all used Mechanically optimized design, with a double-arm mesh rib structure, after a long period of natural failure, the internal stress is fully eliminated, the amount of deformation is reduced, and good precision retention is ensured. The columns of horizontal machining centers and horizontal boring and milling machining centers are divided into rectangular guide rail structures, and all of them are arranged with well-shaped heavy-duty reinforcement ribs, which greatly strengthens the rigidity of the columns and ensures that the machine tool still has a high performance when the spindle box is located at the upper end of the Y-axis. High precision, still has high precision stability and excellent shock absorption
All high-quality castings of the whole series of horizontal machining centers of "Taishu Precision Machine" are cold-processed for many times in a constant temperature and humidity environment. The processed parent machine production line includes Spanish Nicholas pentahedron machining center production line, Demage CNC vertical and horizontal machining center production line, German Wadrisi CNC gantry guide rail grinding production line, etc., all kinds of high-precision processing. Fine, large and thin high-end parent machine production lines provide precision parts processing for horizontal machining center series machine tools, ensuring the assembly accuracy of CNC machine tools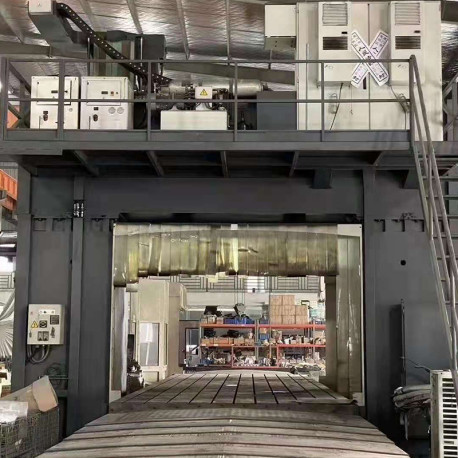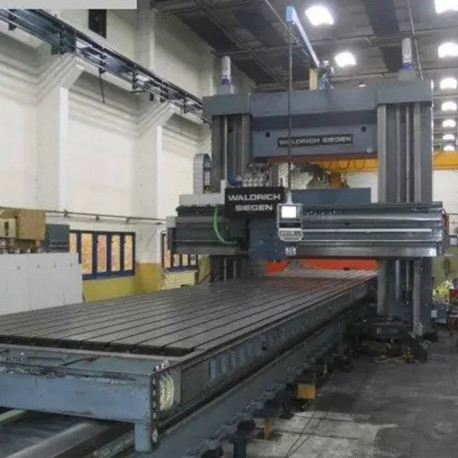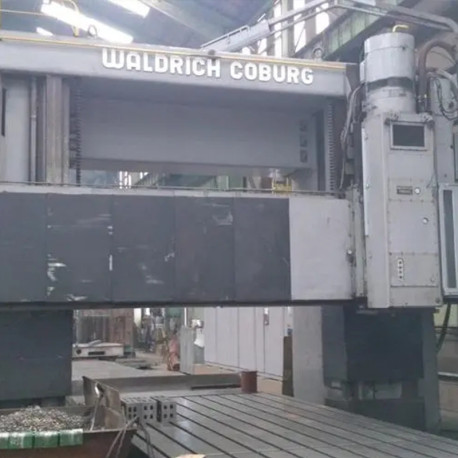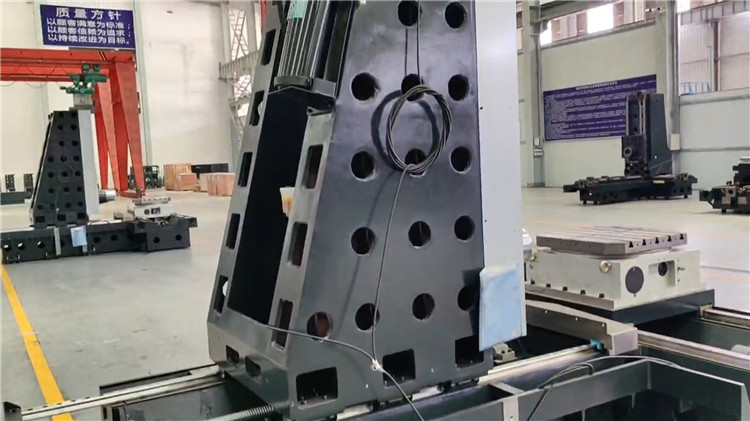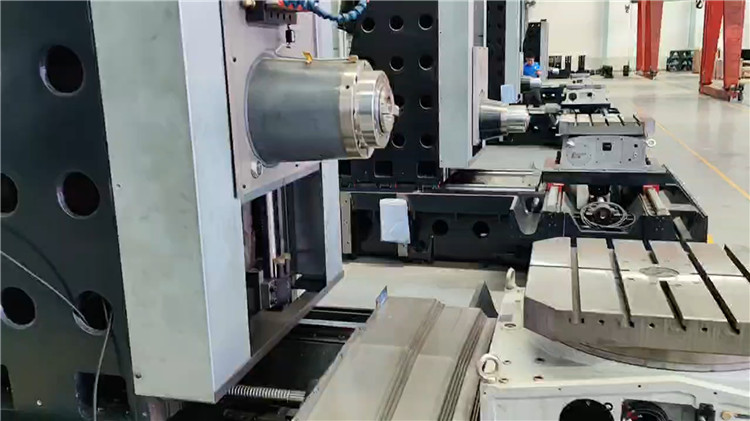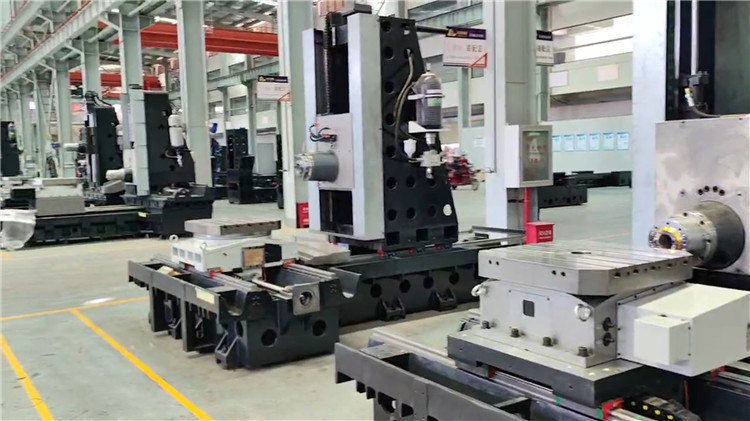 In order to improve the standardization of the horizontal machining center series, the horizontal machining center assembly line is divided into two production bases: the horizontal machining center and the horizontal boring and milling machining center. There are four major production and assembly areas, including the workbench saddle assembly production area and the optical-mechanical assembly inspection production area.
The whole series of horizontal machining centers and horizontal boring and milling machining centers of "Taishu Precision Machine" are all equipped with Taiwan original belt-type special spindles, and the main body is assembled with precision P4 and NSK bearings to ensure low vibration at each revolution and high resistance to heavy disc shape. The spring ensures that it is not easy to move during the cutting process. The three-axis adopts Taiwan Shangyin and Yintai C3 precision ball screw, with large diameter and large pitch to reduce deformation and improve repeat positioning accuracy. Optional BT50 fast 24 cam mechanical flat Tool change mechanism, tool change time 8.5 seconds, maximum tool weight up to 15 kg, can be equipped with German Heidenhain grating scale, German Siemens 840D CNC system, Japan Mitsubishi, Fanuc and other world famous brand CNC systems according to customer needs.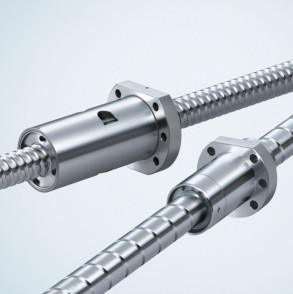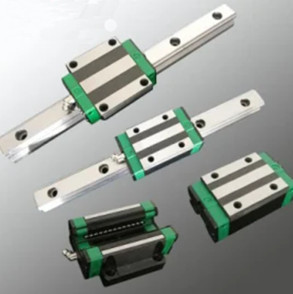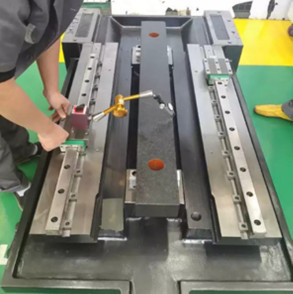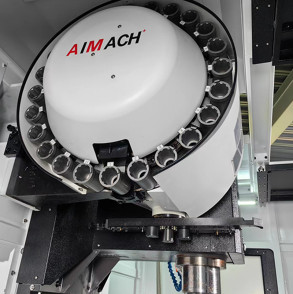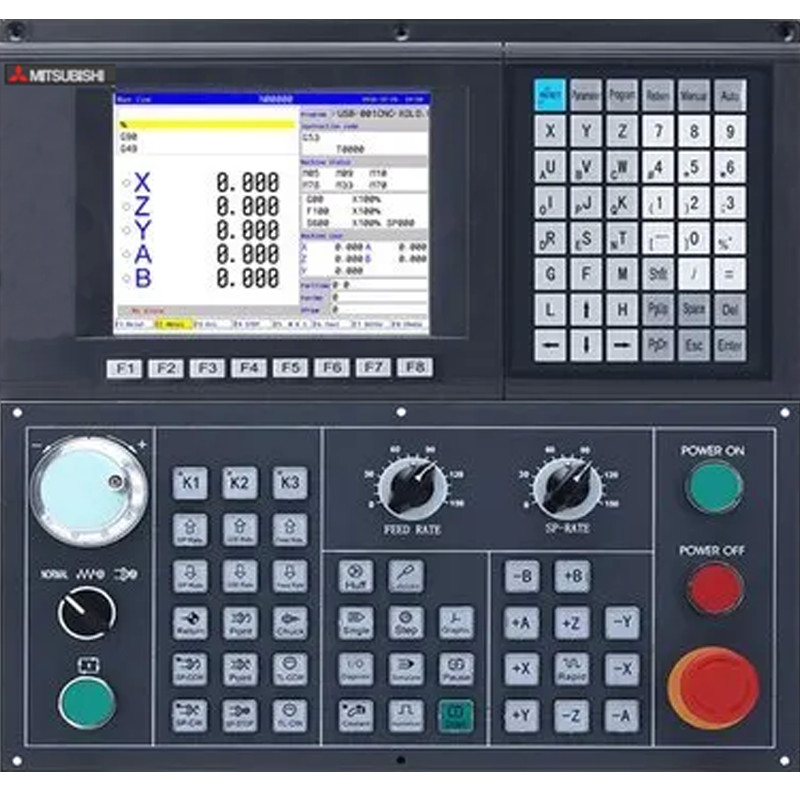 Qingdao Taizheng Precision Machinery Co., Ltd. has a full range of horizontal machining center products, pursues the brand-creating, high-grade quality strategy, has won the national high-tech enterprise, "specialized, special and new" enterprise, and obtained the ISO9001 quality management system of the CQC review agency Certification, the products are sold well all over the country and exported to many countries and regions because of their stable performance, reliable quality and high cost performance.