Affordable Gantry Machining Center from China
The gantry machining center refers to the machining center in which the Z-axis axis of the main shaft is perpendicular to the worktable. The overall structure is a large-scale machining center machine tool with a portal structure frame composed of double columns and top beams. Especially suitable for processing large workpieces and workpieces with complex shapes. There are various types of CNC gantry machining centers, such as fixed beam type, moving beam type, and moving column type. The processing characteristics, capabilities, and product processing purposes are not exactly the same. It has milling, boring, drilling, tapping and other processing functions. According to the needs of customers, it can be equipped with full closed-loop grating scale, tool center cooling function, mechanical flat tool magazine, four-axis linkage processing and other functions, which are widely used in automobiles. Die, aerospace, packaging equipment, machine tool equipment manufacturing and other mechanical processing fields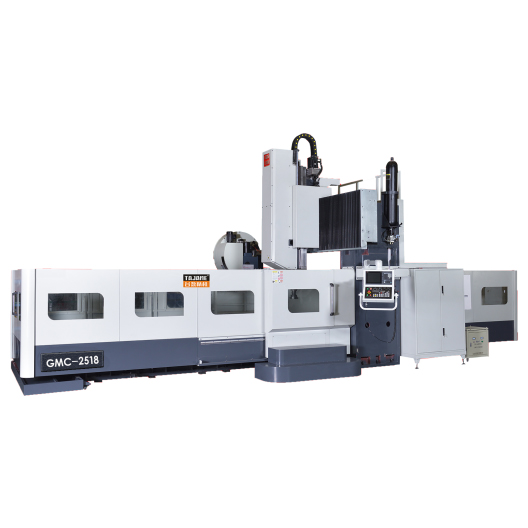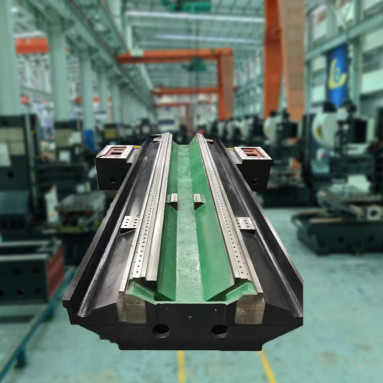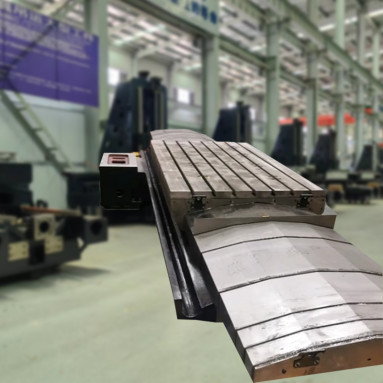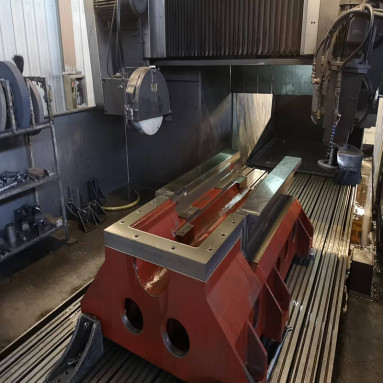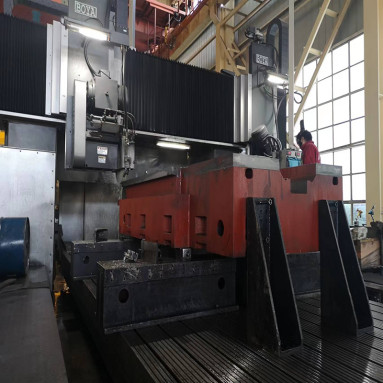 Qingdao Taizheng Precision Machinery Co., Ltd.'s "Taishu Precision Machine" brand full range of gantry machining center products adopts Taiwan's original drawing manufacturing process standards, and large components such as bed workbench beams, rams, and columns are all made of high-strength and high-quality cast iron. Resin sand molding casting number: HT300, the reinforcement ribs are distributed inside the major components, making the machine tool structure thick. The guide rail adopts a heavy-duty roller guide rail support structure, and the guide rail is densely covered with high-load-bearing sliders, so that the machine tool can obtain high rigidity and long-term stable precision. The beam adopts a stepped structure, the cross-section of the beam is large, the span of the guide rail is large, the distance from the center of the main shaft to the Z-axis guide rail surface is short, the turning moment of the turning can be small, the structure is rigid, the seismic performance is good, the rigidity is strong, and the stability is good. All large parts After modular design, customized manufacturing can be carried out according to market demand. Its good cost performance is the best choice for domestic and foreign customers.
The processing of each part of the high-quality CNC gantry machining center requires a production line of fine, large, and rare working machines, as well as repeated precision cold processing in a constant temperature and humidity environment. We have Spanish Nicholas gantry pentahedron machining center working machines Production line, Wadrixi large-stroke CNC gantry guide rail grinding machine production line and various high-end machine tool production lines for finishing, and has a gantry machining center assembly and assembly production area, a gantry machining center column production area, and a gantry machining center workbench production area. The production area and assembly production area of the main parts of the bed beam of the gantry machining center have strict production quality. The monitoring system has passed the inspection of Renishaw's precision CNC machine tool set of testing instruments and compensated for various parameters and accuracy, ensuring the gantry machining center. high quality and stability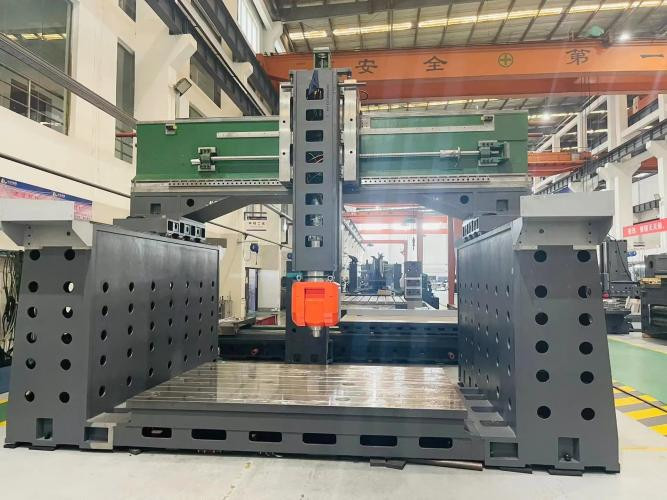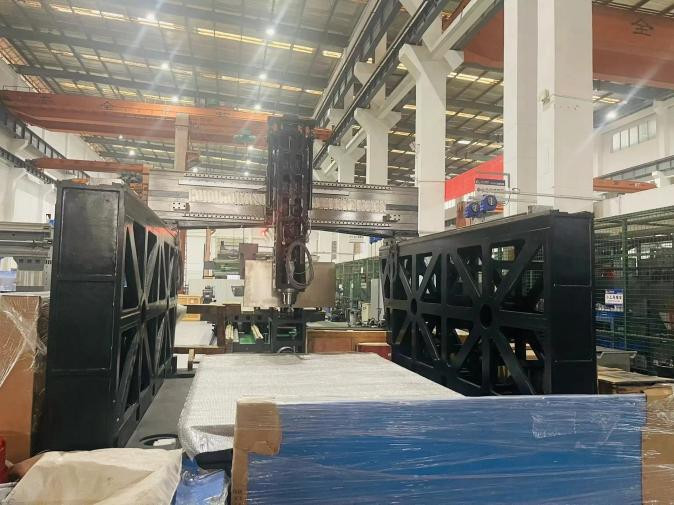 Qingdao Taizheng Precision Machinery Co., Ltd. has a full range of gantry machining center products. According to customer needs, FANUC OI MF Japan FANUC CNC system, Mitsubishi M80 CNC system, and Siemens 828D system can be selected. Cooperate with original servo driver and servo motor. It can complete various processing requirements of high precision, surface system and hole system. At the same time, Taiwan Luoyi, Pusen, and digital spindles can be equipped with special configurations such as spindle center outlet, and other special configurations. The screw and line rail adopt Taiwan Shangyin and Yintai brand C3-level precision and heavy-duty roller line rails to improve response. Speed and positioning accuracy, the tool magazine is equipped with Taiwan Desu, Deda, 24, 32, 40, 60 tool magazine specifications for customers to choose. The bearings are equipped with NSK Japanese original bearings, and can be equipped with German ZF gearbox or Italian BF gearbox to ensure high torque output at low speed, suitable for heavy cutting. And at high speed, the precision of processing is guaranteed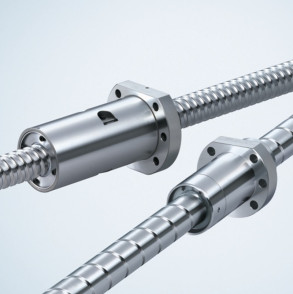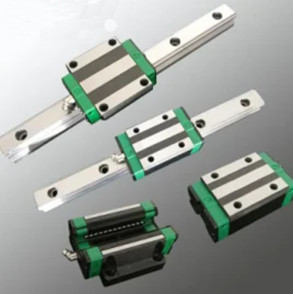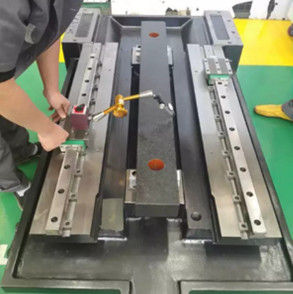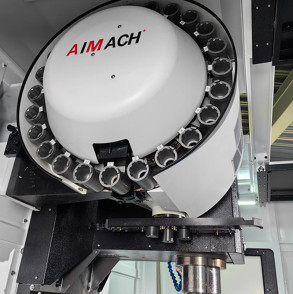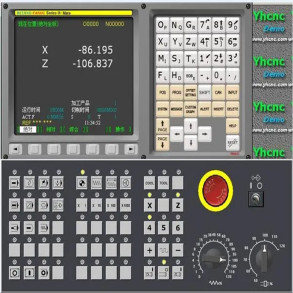 Qingdao Taizheng Precision Machinery Co., Ltd. has a full range of gantry machining center products, pursues the brand-creating, high-grade quality strategy, has won the national high-tech enterprise, "specialized, refined and new" enterprise, and obtained the ISO9001 quality management system certification of the CQC review agency , the products are sold well all over the country and exported to many countries and regions for their stable performance, reliable quality and high cost performance.